CULTIVATING YOUR CHILD'S NATURAL LOVE OF LEARNING
ENROL TODAY
Now accepting registrations for our next calendar classes. Space is limited.
FOCUSED ON EARLY YEARS
We offer programs for Toddler, Pre-School, After School, CASA and Enrichment.
IMA PARENTS & GUARDIANS
Forms and key information for parents/guardians of currently enrolled children.
About Island Montessori Academy
With two educational campuses, Island Montessori Academy's (IMA) mission is to provide excellence in early childhood education to prepare your child for their future enrolment in the Prince Edward Island school system. We do this by providing our students with an exceptional learning environment that encourages natural curiosity, creative problem solving, and building confidence in our students' natural abilities. We see ourselves as partners with parents on the meaningful learning journey of their children. We focus on the fundamental curriculum of Doctor Maria Montessori which includes Early Reading and Writing through the use of phonetics, Creative Writing and Poetry, as well as an emphasis on the Introduction to Language, Art, Arithmetic and Sciences. In addition, Island Montessori Academy offers exposure to French, Mandarin, Dance, Music and Physical Education.
Click here for After school August Newsletter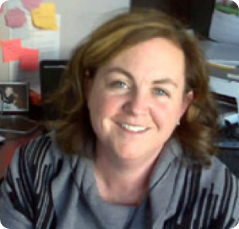 Lori Ann McEwen, Owner IMA
"Having started Island Montessori in 2002, I'm so proud that our teams have continually focused on helping each child reach full potential in all areas of life and at their own pace, and that so many families have supported us by trusting their children with us during their important early years."
Through the Montessori program, we provide your child with a strong foundation for a future of learning.